Setting filters for data import
Version complete COMFORT, edit mode
When importing data from one of our partner systems you can set custom filters to include or exclude particular objects. All fields from your HR system that have been assigned to an orginio field can be used for the definition of the filters. You can also combine the values of multiple fields.
An advanced mode allows you to create different groups of fields that can be connected using "and/or" operators. Additionally, you determine what is to happen with objects that are related to elements that are being excluded based on your filters.
For instance, you could exclude all employees working at a particular location and/or those with long time absences. Depending on your organizational structure, filters can also be set for positions and departments.
See below for a short description on how you can set your data import filters.
Ensure that you are in edit mode by clicking on the pen icon

Navigate to data import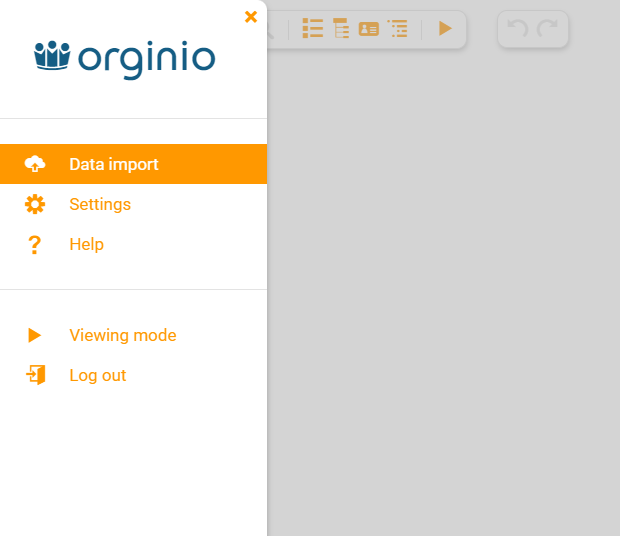 Choose the partner system from which you would like to import data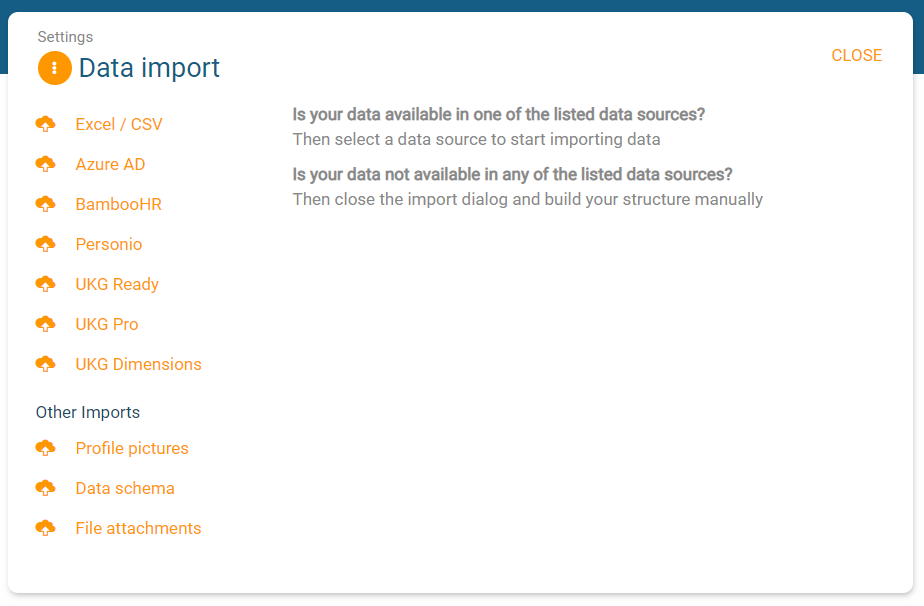 Navigate to the filter option by clicking on the button "modify filters"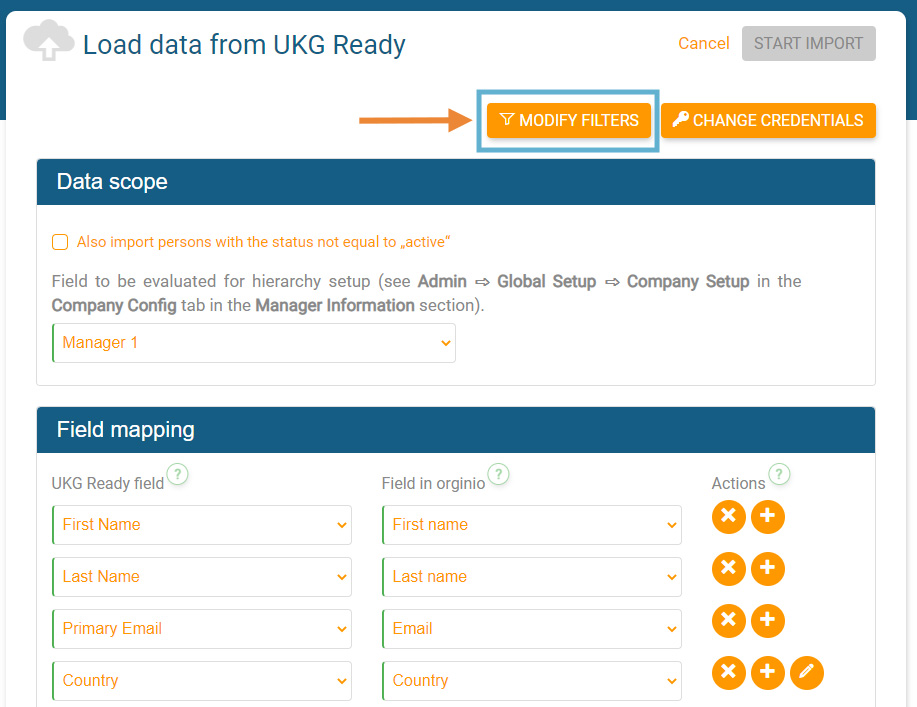 Set filters according to your needs - Simple mode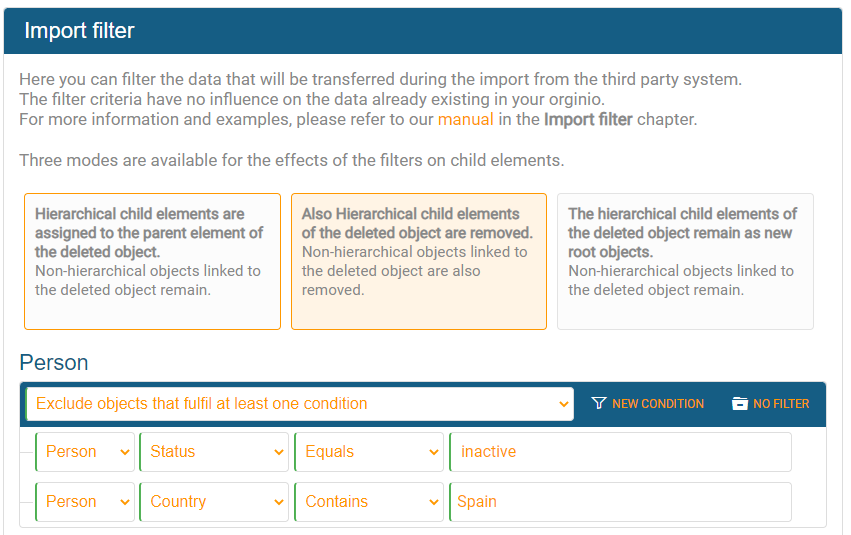 Set filters according to your needs - Advanced mode